The home insurance you were waiting for
Because we all love our home, we should get the insurance it deserves: Luko is a full and customizable coverage, with all the tools to better take care of homes.
Rated excellent on Truspilot – +1300 reviews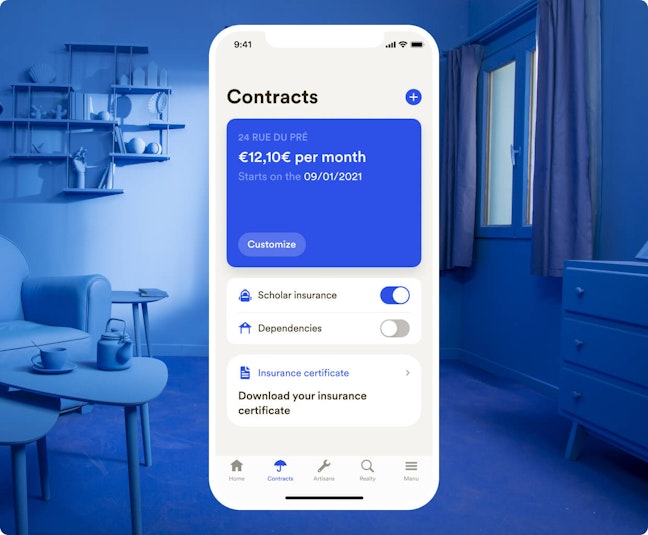 Goodbye package deals with useless guarantees and impossible terminations. You are free to customize your offer, like you're free to leave any time you want: Luko is a 100% non binding contract.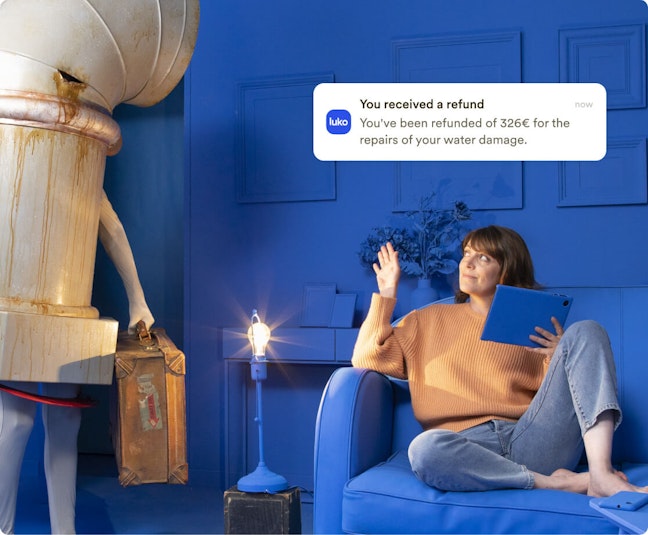 A problem at home? Refunded in one click
Breathe. With Luko, your hitch will soon become ancient history : the claim can be filled in 2min through the app and you'll be refunded twice as fast. Yes, you can count on us.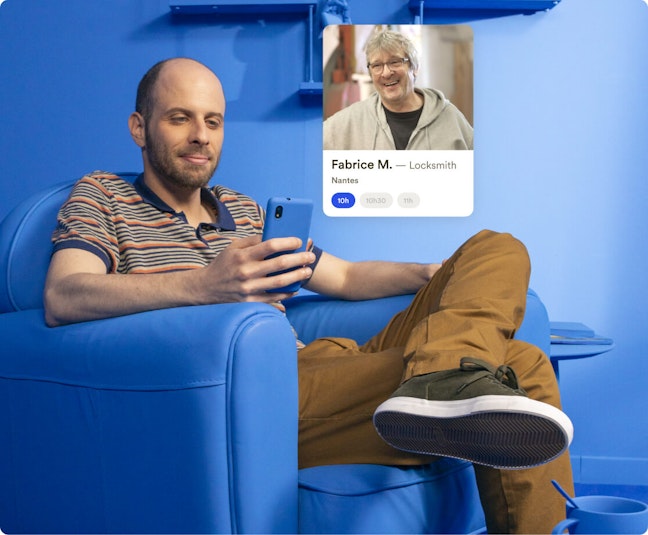 Experts at your service, to better protect your home
You can access free services to help you anticipate accidents and damages at home. Advice through video calls with trusted experts, access to our network of certified artisans, tutos to help you getting minor repairs, etc. Yes, we'll do anything to make sure nothing happens.

More than 150 000 clients trust Luko
Discover why they choose to trust Luko
Read our clients testimonials

"I had an appointment with one of the Luko experts in video and I was very satisfied with his listening skills, his empathy (which touched me), the technical side we discussed etc. And more generally, the relevance of this new Luko service which, for me, is a real plus."
Patrick B. — Owner of a house in Saint-Malo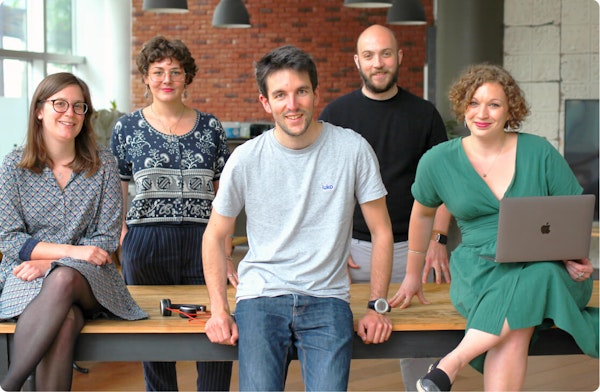 We're here everyday, at your convenience to help you in case you need it
Our average answer time on the tchat: 2 minutes. Tops.
Already covered?
No worries, Luko manages everything for you
Insure your home in less than 2min on our site
Share with us the information from your previous insurance contract
We terminate your former contract for free
You want to know where your money goes?
At Luko, you are the one choosing.
At the end of the year, if all premiums from our clients have not been used to cover all damages and accidents, the money left will be given back to NGO partners each of our client chose. This is how we do ethical insurance.
Here's your premium.
You pay it every months.
30% of your contribution
is dedicated to Luko's management costs: customer service, claims management, innovation, etc.

70% is pooled 

with our other members' premiums. If you ever file a claim, that pool will be used to compensate you.

If there's money left at the end of the year, 

it's donated to the charity of your choice. It won't increase our profit.